BWT| July-September exhibition information preview
Source:
Release time::2021-06-12
Pageviews:
As an Exhibitor, BWT will display a variety of new products in the different exhibitions!
一、LASER KOREA 2021
- The 11th International Laser Technology Exhibition

Dates: July 7(Wed.) ~ 9(Fri.), 2021 / 3days

Venue: Exhibition Center Ⅰ, KINTEX (Korea International Exhibition Center)

Booth No.: 4Hall A10

The picture below shows the relevant information of our main exhibit: Diode Laser Subsystem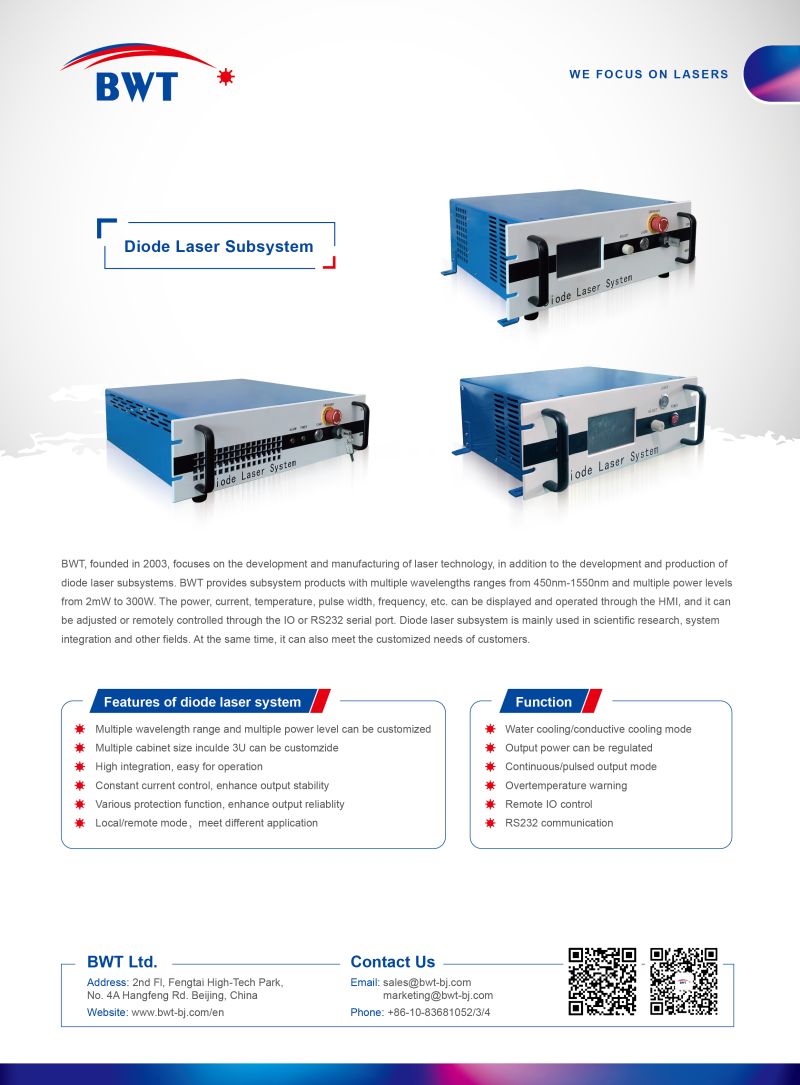 二、The 24th Qingdao International Machine Tool Exhibition

Date: July 18(Sun.)~ 22(Thur.), 2021/5days

Venue: Qingdao International Expo Center

Booth No.: S2 Hall-B245

Main Exhibits: 1500W/3000W Ytterbium Doped Fiber Laser;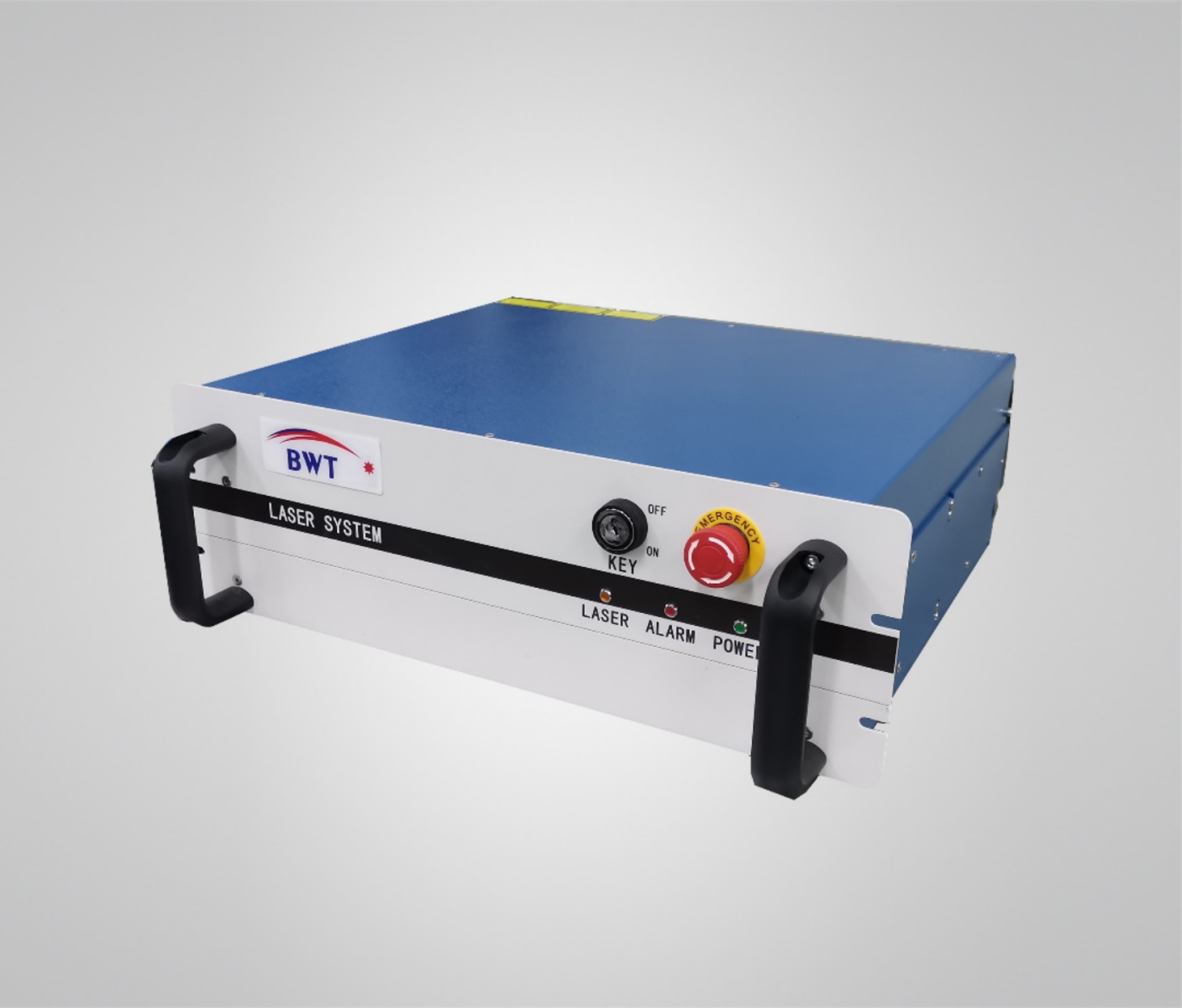 Features
Low costs and maintenance-free




Optimized processing quality with two optional

modes continuous and modulated pulse 




Excellent power stability




    Good beam quality and suitable for precision machining      




 Higher current-laser transforming efficiency  




Outstanding system reliability




Maximum modulated frequency 5kHz

 

    Simple control interface



Application
| | |
| --- | --- |
|                  Precision cutting                  |                       Precision welding                        |
| Surface treatment | Drilling |
| 3D printing(SLS/SLM) | Metal plates processing |
| 3D cutting and welding | Li-battery manufacture |
三、LASERFAIR SHENZHEN 2021

Dates: August 4(Wed.) ~ 6(Fri.), 2021 / 3days

Venue: Shenzhen International Convention and Exhibition Center (Baoan)

Booth No.: 11 Hall-B016
Main Exhibit:2mj picosecond infrared laser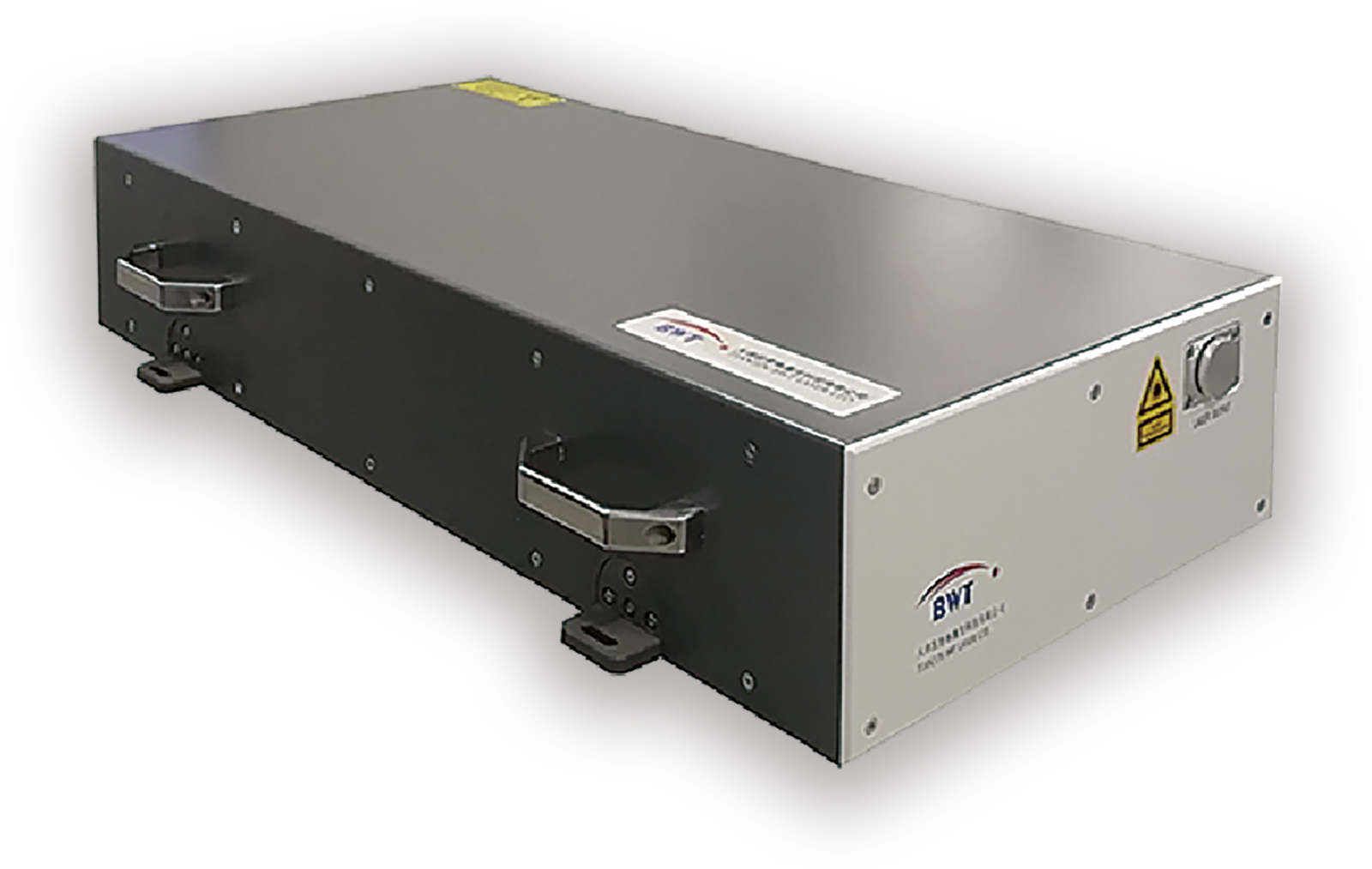 The picosecond infrared series laser adopts the structure of fiber seeds and multiple solid-state amplification, which not only retains the stability advantages of fiber lasers but also makes full use of the characteristics of solid-state lasers to obtain high pulse energy.
Features:
The main body of the product is completely sealed in a closed cavity, which can effectively prevent the ultrafine dust generated by precision machining from entering the laser and affecting the operating performance of the laser.
The laser is equipped with multiple monitors, which can intelligently monitor the abnormalities that occur during the operation in real-time and make favorable adjustments within the appropriate range.
All products are produced in a clean room, and the production process is strictly in accordance with the requirements of foreign advanced production technology, which greatly improves the consistency and stability of the product.
It is a domestic laser that is very suitable for cutting and drilling brittle materials such as glass, ceramics, sapphire, and precision machining of metal parts.
四、 CIOE 2021(The 23rd China International Optoelectronic Exposition)

Dates:  September 1(Wed.)-3(Fri.), 2021 / 3days

Venue: Shenzhen World Exhibition & Convention Center(Baoan)

Booth No.: 16 Hall-A192
Main Exhibit: Diode Laser Subsystem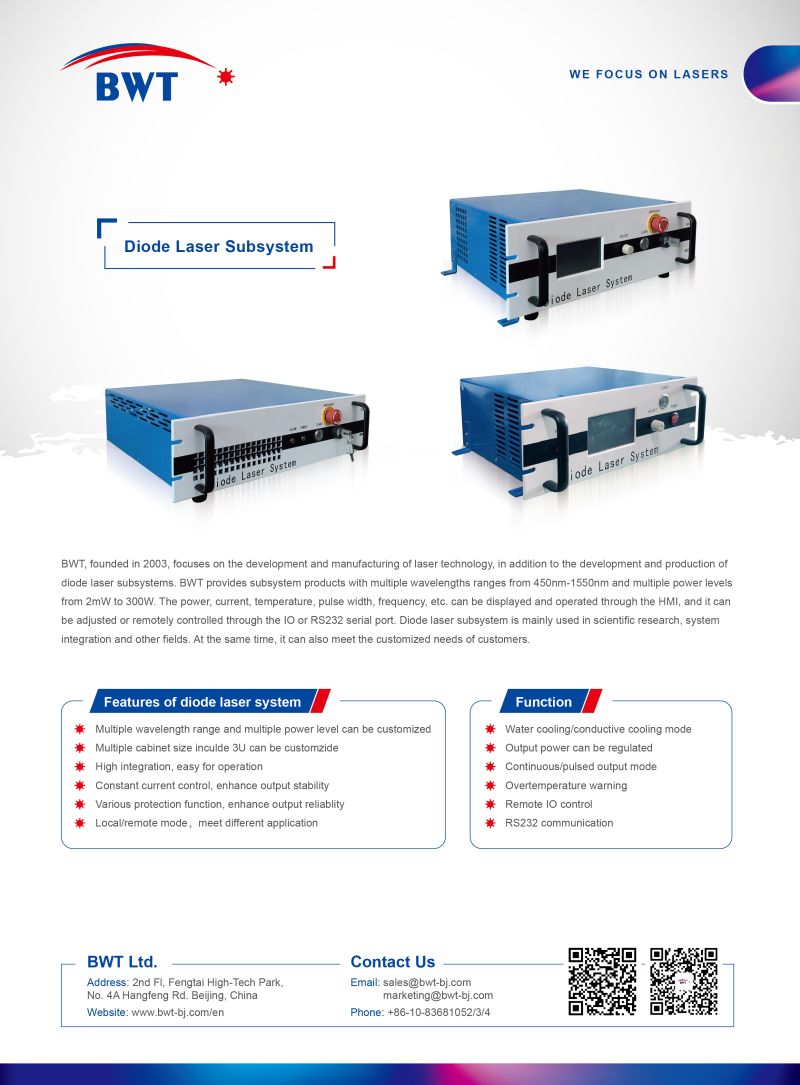 五、CIIF The 23rd China International Industry Fair 2021 
Dates:  September 14(Tue.)-18(Sat.), 2021 / 3days
Venue: National Exhibition and Convention Center (Shanghai)
Booth No.: NH Hall-D020
Main Exhibit: Diode Laser Subsystem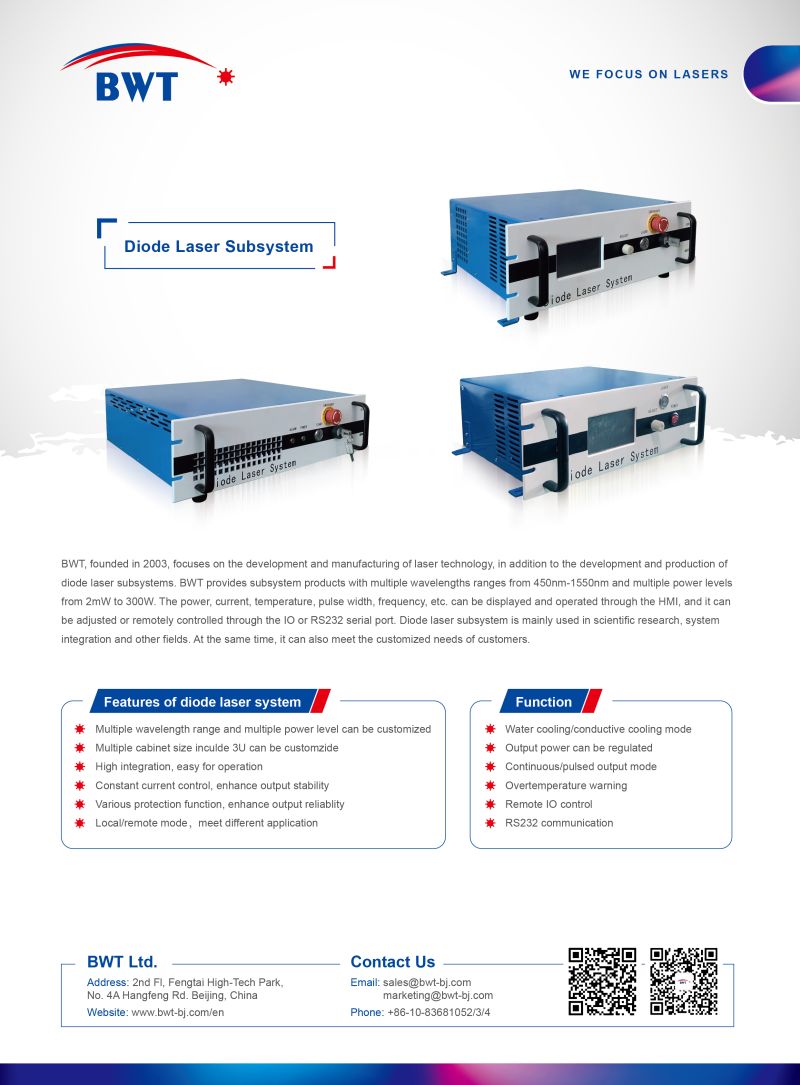 Know more Information:
Please
Subscribe to our Newsletter: https://newsletter.bwt-bj.com/newsletter-signup-latest-information
Follow our LinkedIn page: https://www.linkedin.com/company/9225591/admin/
Or subscribe to our YouTube channel: https://www.youtube.com/channel/UCfOpKLMglGM5J0ZFnQ1Gw7Q/featured
BWT looks forward to your participation and coming soon!