976nm-510W
BWT has nearly two decades of design, development, and manufacturing experience in the field of diode laser fiber coupling. This type of diode laser is used in fiber laser pump source applications. Based on a variety of coupling technology solutions and thermal management, the products can meet the power, brightness, wavelength control, power-to-weight ratio, and other special requirements of different customers.
BWT widely uses automation equipment to ensure the consistency of batch product performance; Multiple quality inspections are performed on each chip and component to ensure long-term reliability; Experienced Chinese and European technical teams provide products for product design, development, and manufacturing. Solid technical support.
Main features:
Wavelength
976nm
Output power
510W
Fiber core diameter
220μm
Optical fiber numerical aperture
0.22 NA
Feedback protection
1020nm~1200nm
Application:
Performance Parameter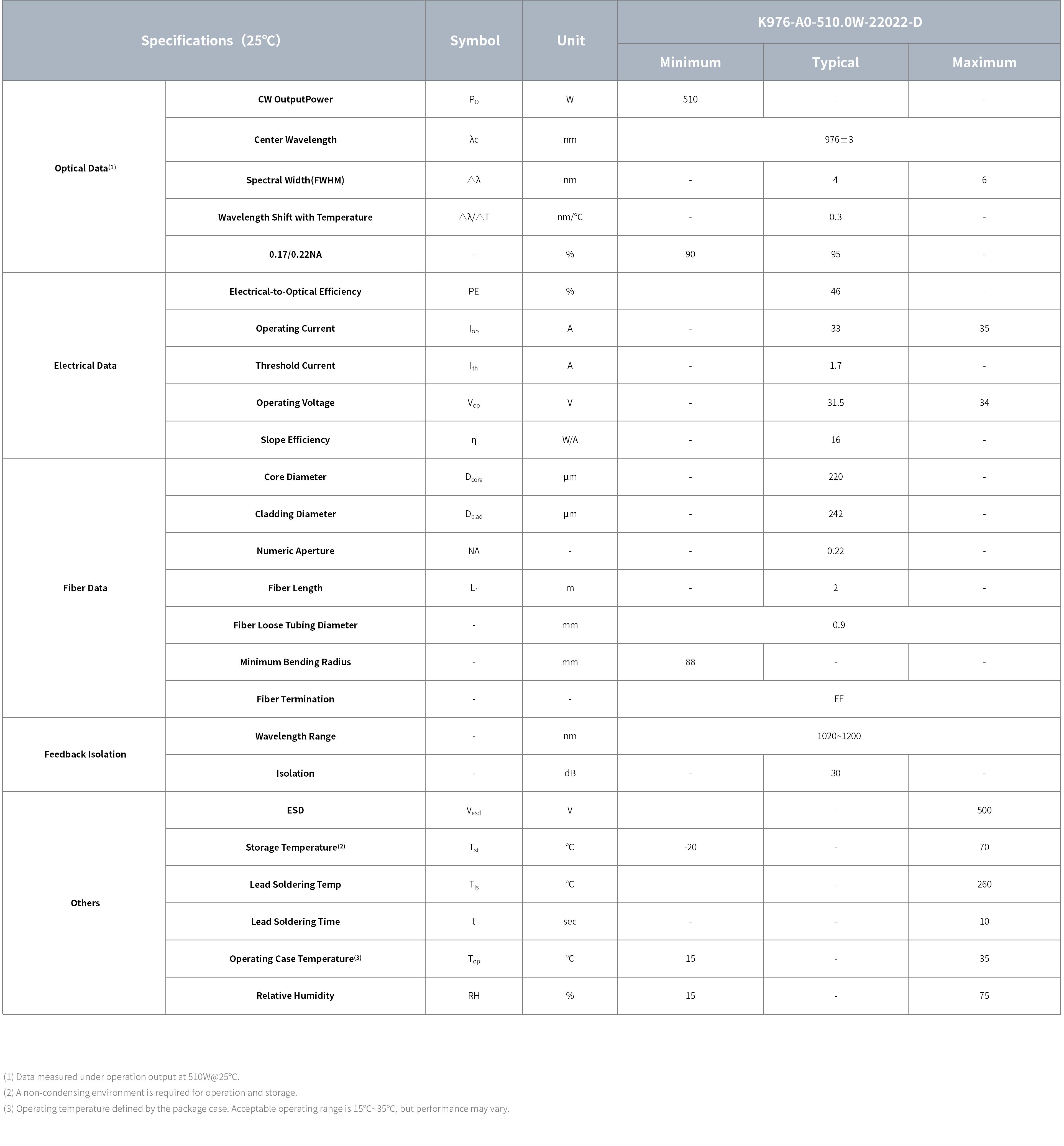 Structure Size (mm)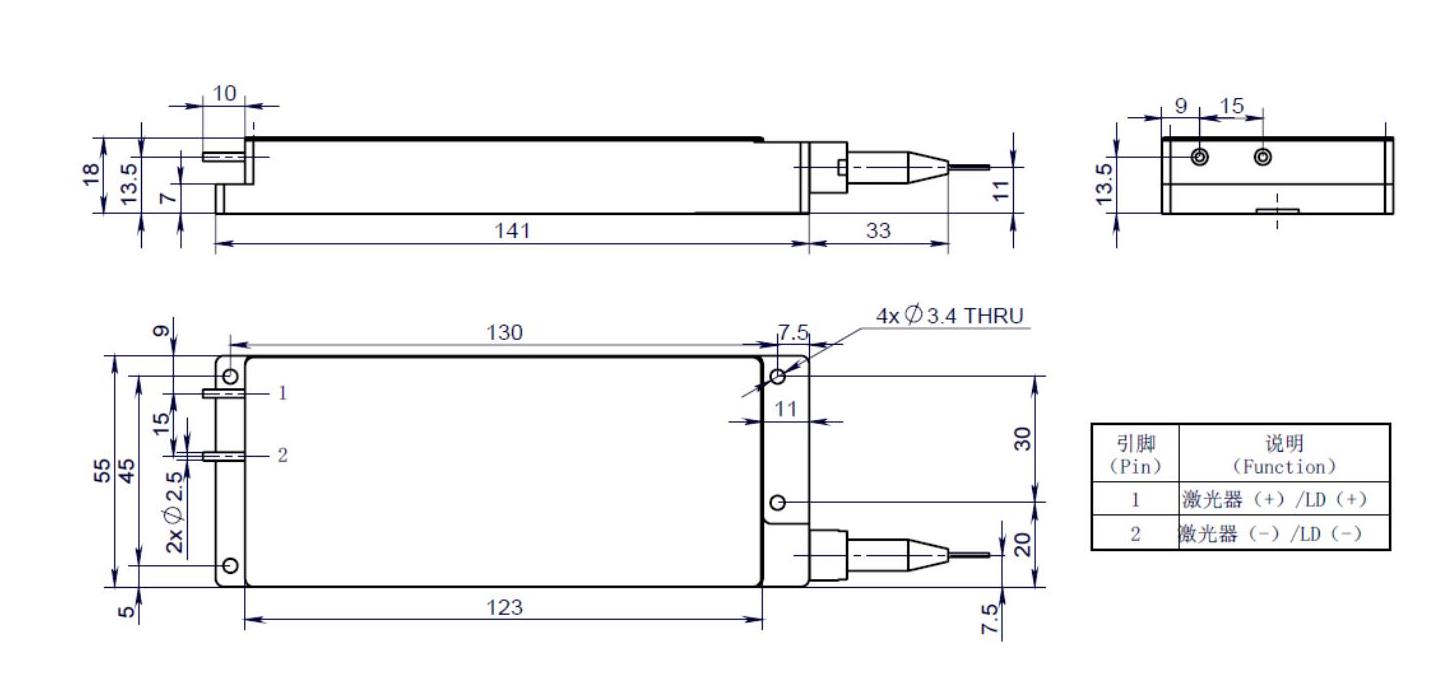 Instructions for use
- Avoid eye and skin exposure to direct radiation during operation. 
- ESD precautions must be taken during storage, transportation and operation. 
- Short-circuit is required between pins during storage and transportation.
- Please connect pins to wires by solder instead of using socket when operation current is higher than 6A. 
- Soldering point should be close to the middle of the pins. Soldering temperature should be lower than 260℃ and time shorter than 10 second.
- Make sure the fiber output end is properly cleaned before operation of laser. Follow safety protocols to avoid injury when handling and cutting the fiber.
- Use constant current power supply to avoid surge current during operation. 
- Laser diode must be used according to the specifications.
- Laser diode must work with good cooling.
- Operation temperature ranges from 15℃ to 35℃ .
- Storage temperature ranges from -20℃ to +70℃. 
Application
Related Downloads