445nm Fiber Coupled Blue Diode Laser System
Diode laser subsystem provides wavelength range 450nm-1550nm optional, power range 2mW-300W can be customized.
The power, current, temperature, pulse width, frequency, etc. can be displayed through the LCD panel, and the panel can be adjusted or remotely controlled through the RS232 serial port. The system is highly integrated and easy to operate. It is mainly used in scientific research, system integration and other fields. At the same time, it can also meet other customized needs.
Main features:
Wavelength
445nm
Output power
90~170W
Fiber core diameter
105μm
Optical fiber numerical aperture
0.22NA
Application:
Performance Parameter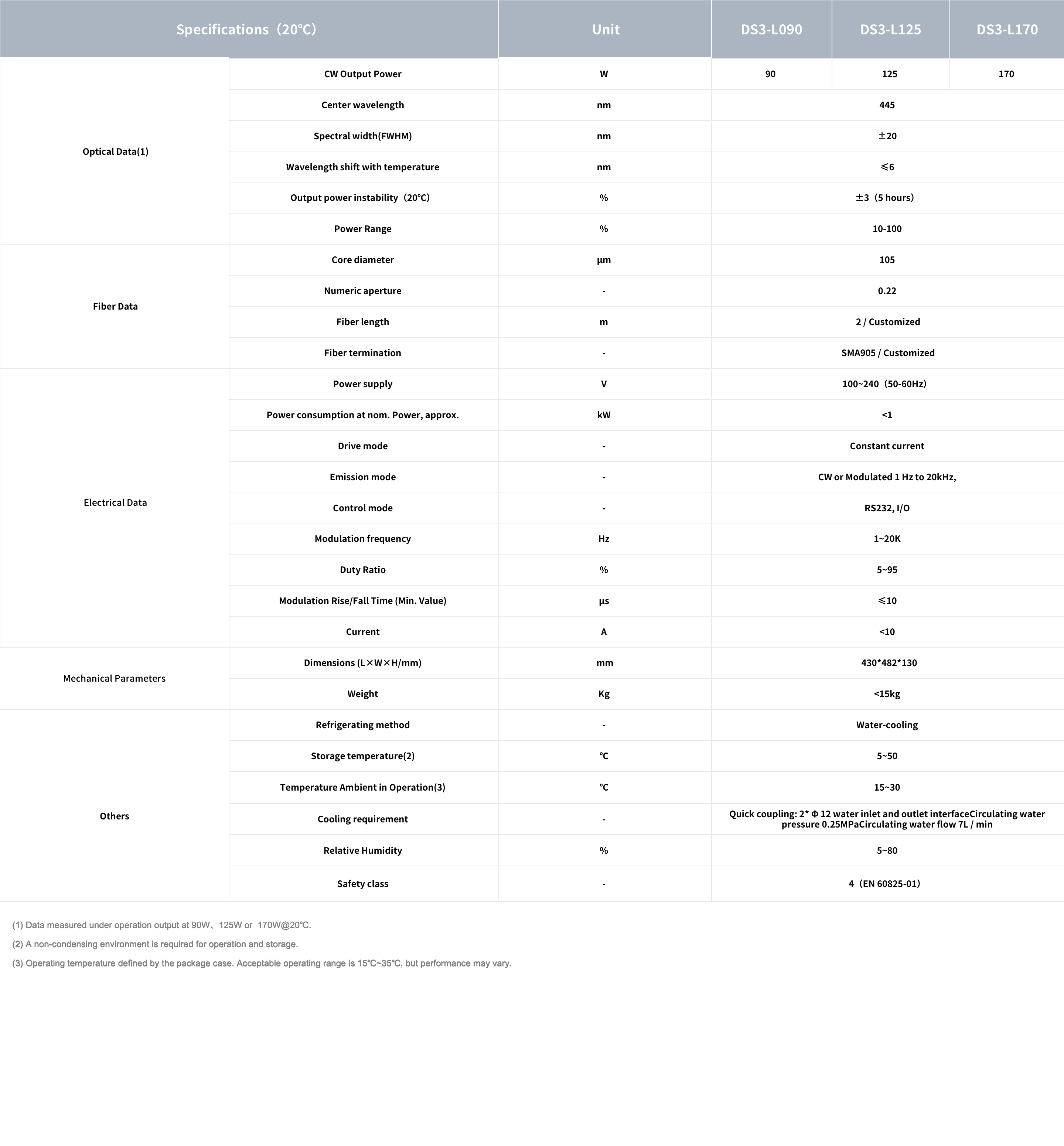 Structure Size (mm)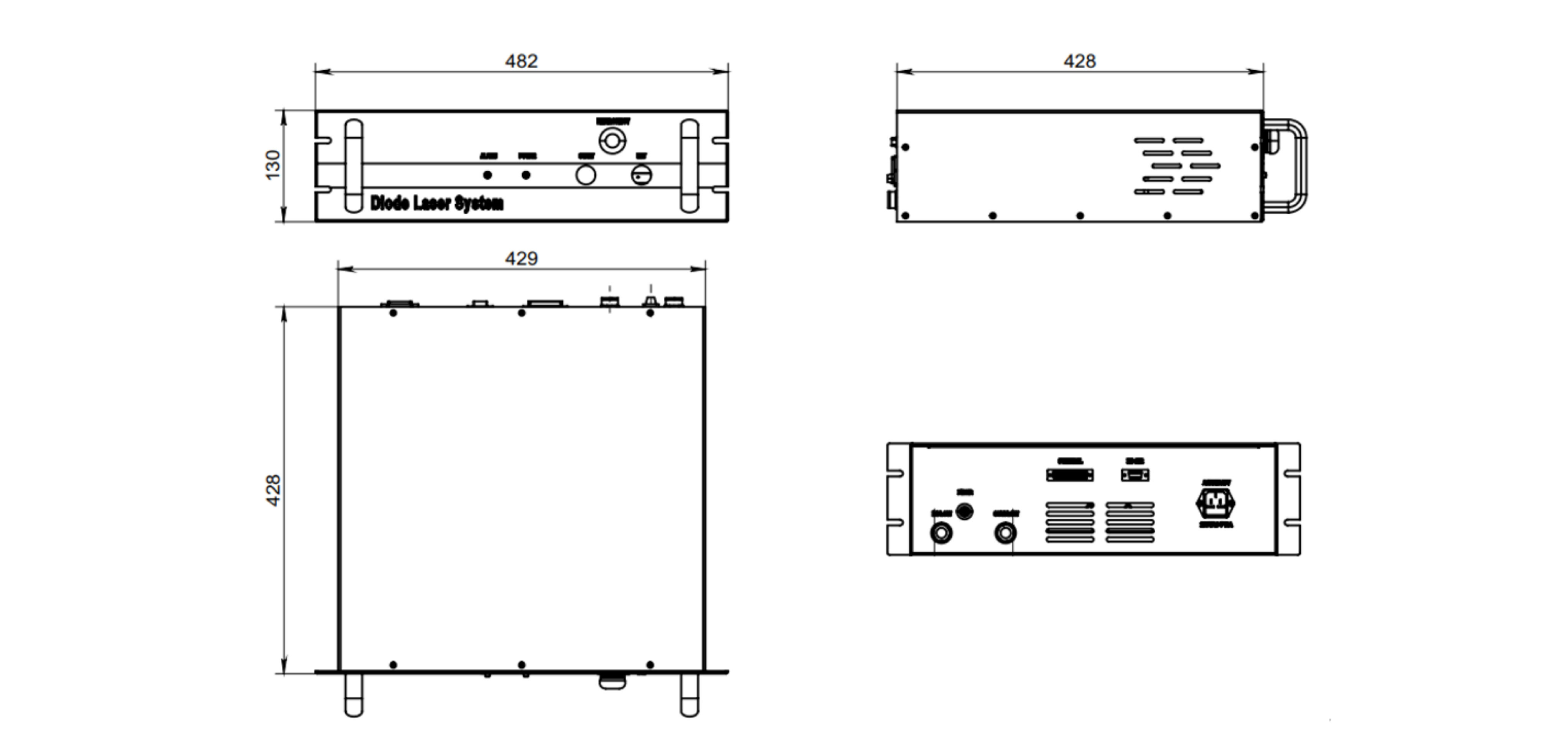 Instructions for use
u Avoid eye and skin exposure to direct radiation during operation.
u Make sure the fiber output end is properly cleaned before operation of laser. Follow safety protocols to avoid injury when handling and       cutting the fiber.
u Laser diode must be used according to the specifications.
u Temperature Ambient in Operation ranges from 15℃ to 30℃.
u Storage temperature ranges from 5℃ to 50℃. 
Application
Related Downloads