Micro Channel Cooled Vertical Stack
1. According to customer needs, indium solder or gold tin solder packaging technology can be used. The product has the advantages of high reliability, long life, high photoelectric conversion efficiency, high stability, high beam quality, low smile and narrow line width.
2. The product has the characteristics of wide coverage of wavelength and power range, wavelength from 630nm to 1940nm, power coverage from watt level to continuous 250W, quasi-continuous 500W.
3. Various product packaging forms can meet the needs of different customers, such as single-bar, vertical stacked array, horizontal stacked array, two-dimensional area array and bar fiber-coupled products, etc.
4. Customers can choose fast and slow axis collimation, VBG lock wavelength, BTS beam conversion, beam combination, spot homogenization, overall laser head design, etc. The product has the advantages of low divergence angle and high directivity.
Main features:
Low Smile
Long life time
Application:
Performance Parameter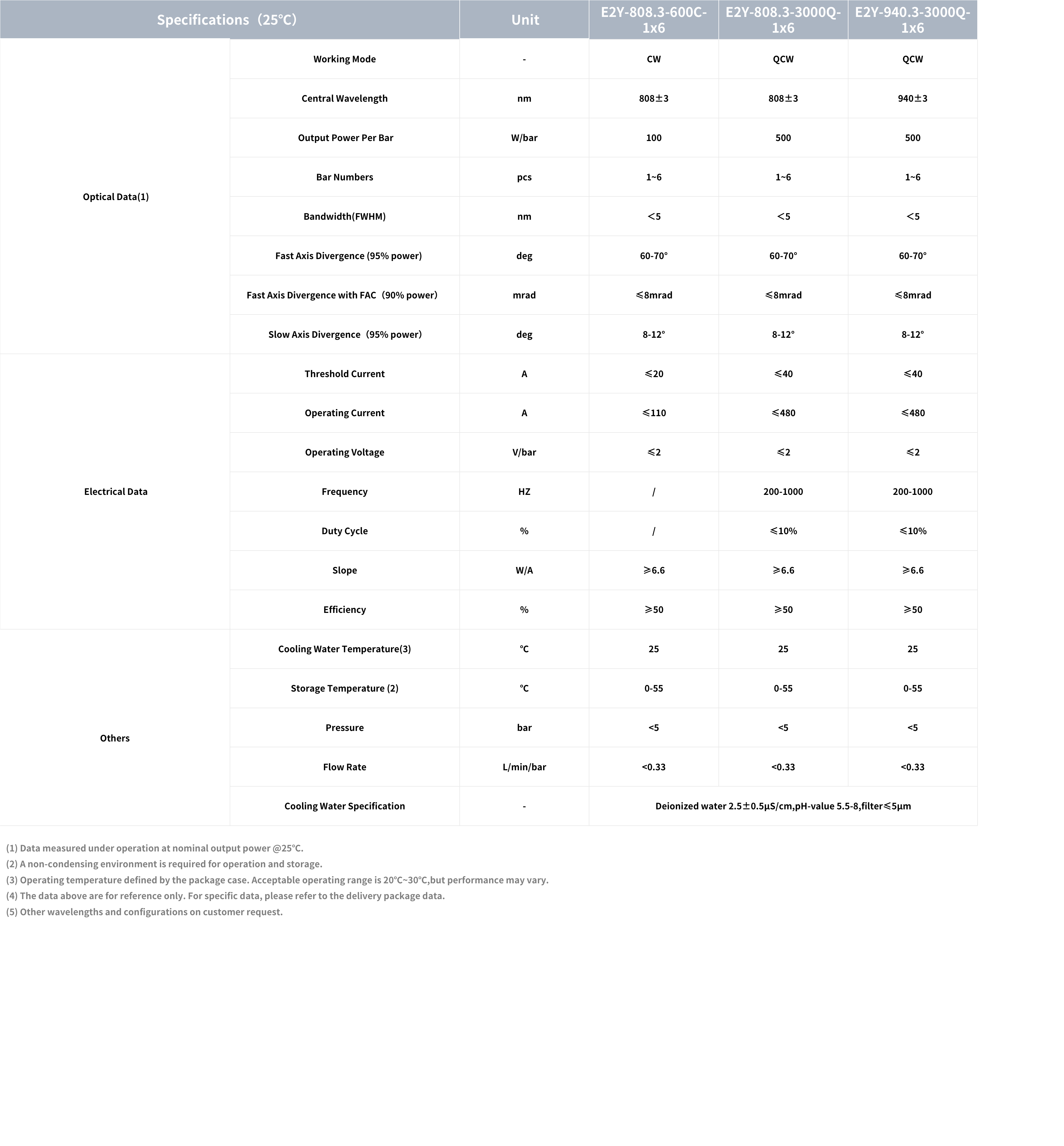 Structure Size (mm)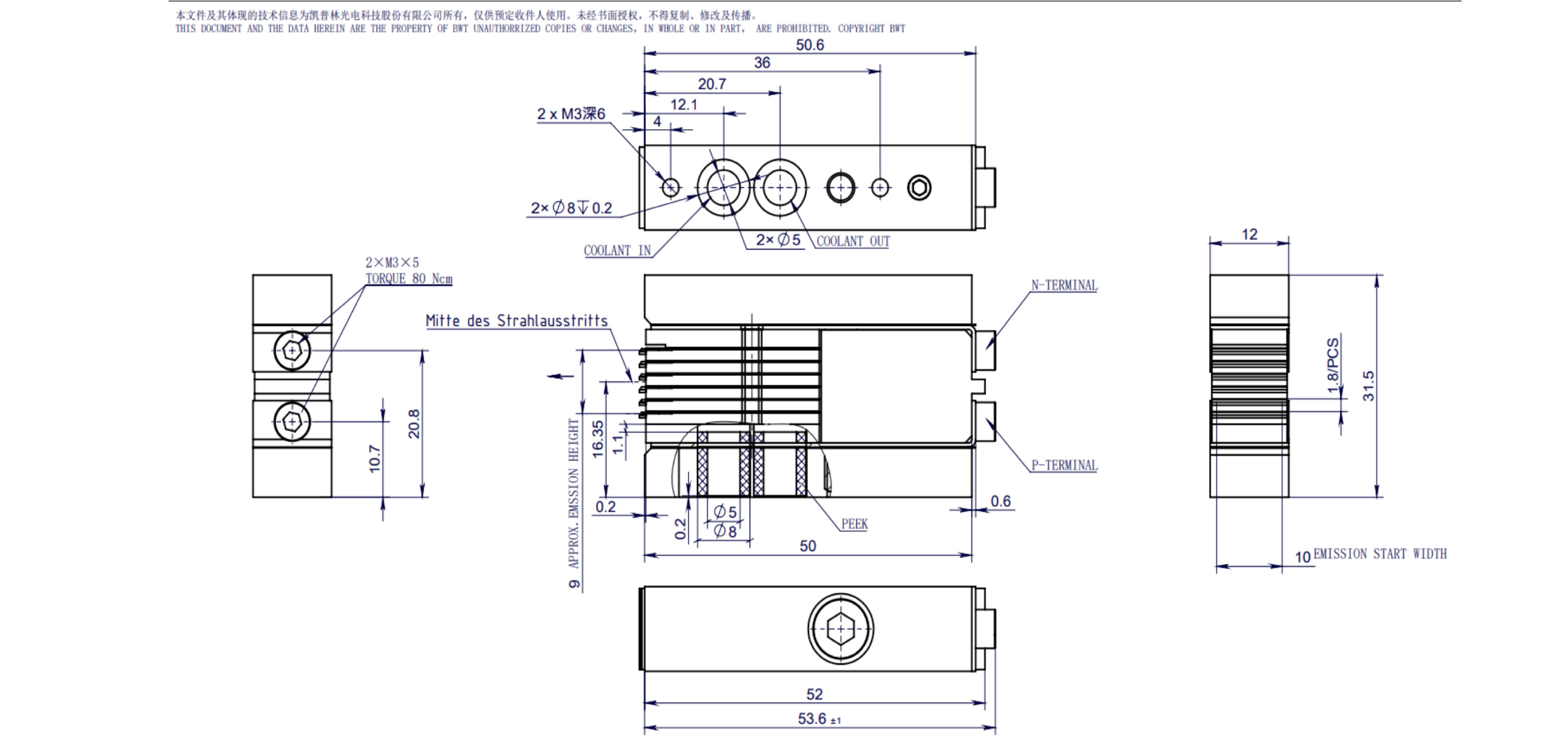 Instructions for use
u Avoid eye and skin exposure to direct radiation during operation. 
u ESD precautions must be taken during storage, transportation and operation.
u Short-circuit is required between pins during storage and transportation.
u Use constant current power supply to avoid surge current during operation.
u Laser diode must be used according to the specifications.
u Laser diode must work with good cooling.
u Operation temperature ranges from 20℃ to 30℃ .
u Storage temperature ranges from 0℃ to +55℃
.
Application
Related Downloads