808nm-25W
With more than 20 years of fiber coupling technology and more than 10 years of wavelength locking technology, BWT provides professional solid-state laser pump source products for domestic and foreign customers, covering a variety of products with different specifications at 808nm, 878.6nm, and 888mn. It is applied to various solid-state lasers and ultra-fast laser pump sources, and the product performance has been widely recognized by users at home and abroad.
Main features:
Wavelength
808nm
Output power
25W
Fiber core diameter
400μm
Optical fiber numerical aperture
0.22 NA
Feedback protection
1020nm~1200nm
Application:
Performance Parameter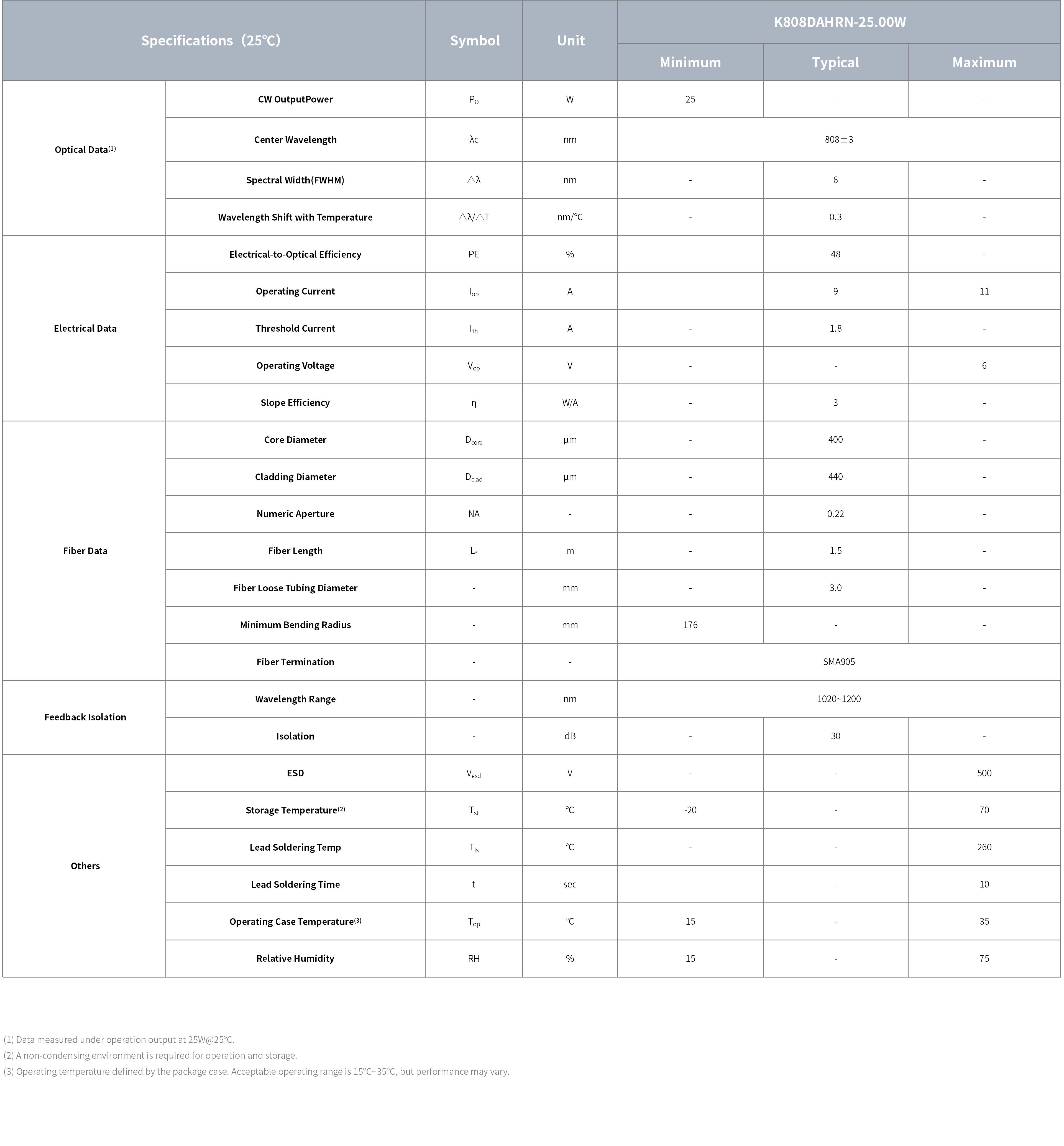 Structure Size (mm)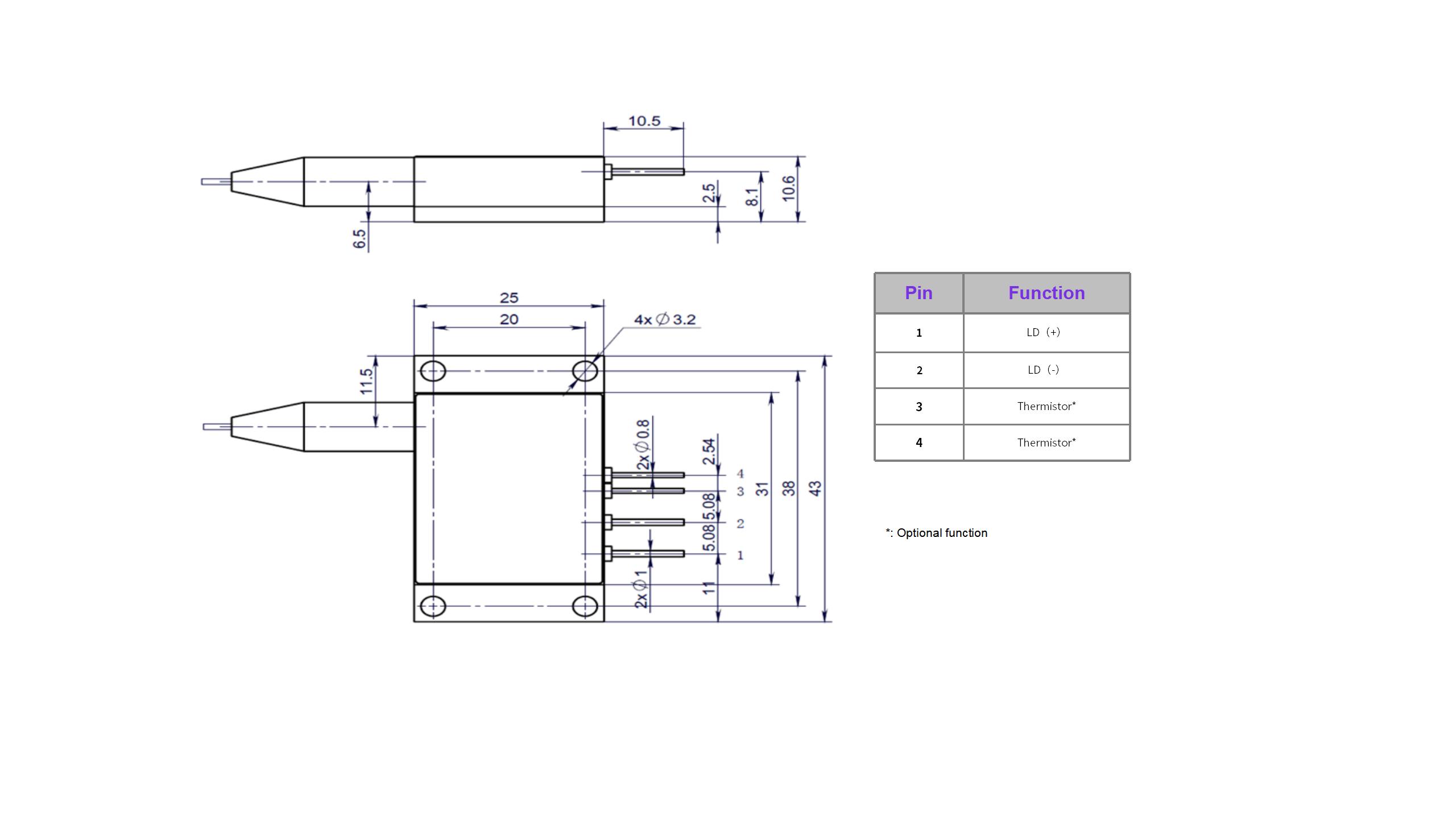 Instructions for use
- Avoid eye and skin exposure to direct radiation during operation.
- ESD precautions must be taken during storage, transportation and operation.
- Short-circuit is required between pins during storage and transportation.
- Please connect pins to wires by solder instead of using socket when operation current is higher than 6A. 
- Soldering point should be closeto the middle of the pins. Soldering temperature should be lower than 260℃ and time shorter than 10 second.
- Make sure the fiber output end is properly cleaned before operation of laser. Follow safety protocols to avoid injury when handling and cutting the fiber.
- Use constant current power supply to avoid surge current during operation.
- Laser diode must be used according to the specifications.
- Laser diode must work with good cooling.
- Operation temperature ranges from 20℃ to 30℃ .
- Storage temperature ranges from -20℃ to +70℃. 
Application
Related Downloads